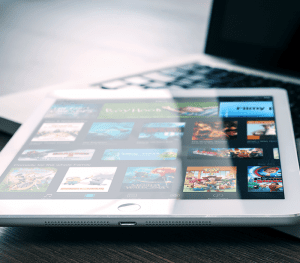 Gamers are bored of ads. Seriously bored. Many of them suffer from 'ad fatigue' — a phenomenon where people grow tired of seeing the same old commercials on the same old platforms. Now, mobile games developers are thinking up new ways to keep advertisers happy and users engaged. Rewarded ads — videos that compensate users with in-app goodies in exchange for their viewing time — could become the next big thing in mobile advertising. Here's why:
The Problem With Traditional Mobile Ads
Gamers once saw mobile ads as a means to an end. They clicked on banner ads and sat through short promos so they could play games for free. Then, mobile users became frustrated. Ads ruined the gaming experience, they said. Ads were becoming too intrusive. Now, 11 percent of gamers consider ads and promos when deciding what game to play. 'The real victim of ad fatigue is your business,' says Alexis Ng, writing for The Drum. "If you have inadvertently infected your target market, you may soon begin to feel the detrimental effects in the form of decreasing ad performance and wasted marketing dollars.'
Are Rewarded Ads the Perfect Remedy for Ad Fatigue?
Games development company King Digital Entertainment is testing rewarded ads — four years after they stopped using traditional ads in their games. Users can now 'exchange' ads for rewards, and experts think this new feature will fight ad fatigue. So far, King, the developers of buzz-worthy games like *Candy Crush *and Farm Heroes, has secured ad space from Visa and Nestle SA. Analysts predict this new move could generate a huge $1 billion in revenue for the company by the year 2019.
King isn't the only company to experiment with rewarded ads, which they will embed into their games to curb annoyance. Developer Supersolid, for example, integrates ads into game UIs. In Food Street, promos appear on billboards in virtual cities, but they don't disrupt gameplay.
It's not just about the ads but where developers place them in a game. 'To ensure a non-intrusive user experience, the ad should ideally be placed at a point when the user is failing to progress in the game to incentivize him to stay in the game and be more susceptible to opting in to watch the video,' says Anna Schmitt, writing for mobile ad tech company AppLift. Developers, therefore, should utilize advertising to create an experience, where mobile ads play a key role in gameplay.
The Benefits of Rewarded Ads in Mobile Games
Gamers can't close rewarded ads — they need to watch these videos to progress to the next level. However, because rewarded ads blend into games, users view them as just another feature instead of another commercial. As a result, three-quarters of games publishers said that rewarded video was highly effective — and even more effective than in-app purchases and interstitial video ads. Moreover, developers believe that rewarded video is the most effective monetization method for their user's app experiences.
Around 198 million people worldwide use ad blockers — something that costs ad publishers billions of dollars in revenue — and mobile users prefer ad-free games. Rewarded ads provide developers with an alternative source of income. These ads are less intrusive and integrated into gameplay, improving the user experience significantly.