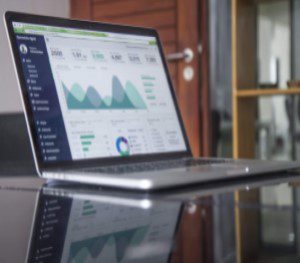 Pre-Covid, many shoppers showed a clear distrust of shopping and buying online. The pandemic has changed that out of sheer necessity. Are people going back to the old ways after this is all over? For some things, probably not. Convenience is a major player after all and the pandemic showed us, with so many physical businesses being closed, goods delivered to our doors, curbside pickup, and local "on-my-route" driven conveniences are what today's customer is interested in.
As physical locations were shuttered, savvy retailers happily took up the slack with eCommerce shopping options for a hungry, convenience-driven public. Interestingly enough, many eCommerce shoppers say that they've discovered new brands online during Covid-19 lockdown. So, what are these marketing trends that have been bringing interested customers to eCommerce brands online?
Interactive content
Static content, while still very necessary, is no longer king. Per the Demand Gen® Report, research says that "81% (of marketers) agree that interactive content grabs attention more effectively than static content." Your potential customer engages with polls, quizzes, infographics, and surveys more readily than just words on a page. Videos are a major player in interactive content so don't overlook them in your digital marketing efforts. In fact, videos should be front and center of all your digital marketing efforts in the future. Think with Google says:
68% of YouTube users watched a YouTube video to help make a purchase decision
Video influences buyers! Every digital marketing effort for an eCommerce enterprise needs video to be a significant portion of their activities, while polls, surveys, quizzes, and infographics are excellent visuals and interactive tools to draw in participation from your customer. Engaging your customer in this manner can bring a wealth of information regarding customer preferences and opinions about your products or product ideas-in-the-making.
"New-Breed" SEO
New-breed SEO is the latest catch-phrase to explain the latest SEO digital marketing trend. We all know that SEO's sole purpose is to increase organic traffic to a website by targeting specific keywords or phrases in content to rank high in the search engine results pages, commonly known as SERPs.
Per Entrepreneur.com, "New-breed" SEO is a people term. An army of marketers once handled SEO, each specializing in one specific area such as on-page optimization, social media, PPC, and so on. Now that SEO needs are changing again, we see marketers have developed a more centralized technique. This typically means, one marketer or digital marketing agency (depending on the size of the organization) oversees all the marketing efforts for a client.
SEO has now overlapped, it's not just for the content on your website anymore, it's optimizing your social media posts for keywords as well. Google now considers social media an "authority" and shows up much higher on the SERP's when you type your search phrase into the search engine. Using an all-in-one solution only makes sense now, since all your SEO and digital marketing are codependent on each other.
SEO for videos or any other infographic-type visuals is a little-used but critical component. It consists of written content containing the information that is said on the video or infographic. A search engine cannot crawl these visuals since the information contained within is not in HTML format.
Social Selling
To talk about social selling, first, we have to talk about what it is not. It's not sending a bunch of unsolicited messages, tweets, or DMs to poor unsuspecting people. That's called SPAM people! It's ugly, unwanted, and makes people mad, so don't do it!
Now, for what it is… it's relationship building, modern style. You're using your channel to engage with people and nurture quality leads. The whole point is to engage with people who WANT to engage with you. You want to be the brand people think of first when they are ready to make that purchase.
Think of it, 87% of businesses have canceled planned events and had no plans to reschedule 66% of postponed events, according to Forbes. Many moved to virtual meetings online via Zoom and other online social methods, but this still hampers large-scale networking events or they cancel them altogether.
Supportive Spending
Another major shift that is being seen in these Covid times are more "search interest for 'ethical brands' and 'ethical online shopping.'" According to "Think with Google," these searches grew 300% and 600%! Other major shifts are consumers valuing more sustainable, ethical, and racial equality brands.
Local Search Marketing
Let's discuss something that will floor you! Local search marketing is any digital marketing on the web to increase the visibility of a local business to local searchers. SEO Expert, Bradley Shaw stated on his website that 88% of consumers who search for local information on a mobile device, actually visit that business within 24-hours! AND, 92% of searchers pick businesses that are on the first page of the SERP's!
Local search marketing is another kind of SEO, often called "local SEO," that puts local businesses front and center of pertinent local searches. It's often a search as "open now," "near me" or "on my route." One of the most important actions is to create a "Google My Business" profile. Google is the most heavily used search engine which gets 76% of local search traffic so this is the one thing that can seriously ramp up your business's chance of being seen.
To Wrap Things Up
Yes, digital marketing for eCommerce and SEO is changing continually, and it's up to you and your team to keep up with the ever- and quickly changing dynamics. Rapid flexibility and quick adoption of digital marketing trends will keep you ahead of your competition and help you stay in touch and engaged with your customers no matter what the next turn in life is!