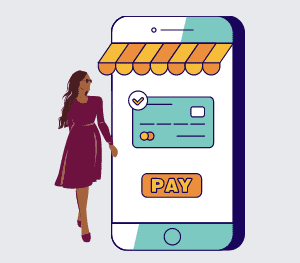 As recently as 2018, consumers spent $717.5 billion on Black Friday. The COVID-19 pandemic, however, will probably make it much more difficult for traditional brick and mortar retail stores to reach or exceed $700 billion. You don't have to accept defeat, though, not if you run an online store. Learn how to advertise successfully online for Black Friday during the pandemic so you can grow your brand and increase your sales.
Use Platforms Outside of Google, Facebook & Amazon to generate additional lift
All forms of online advertising from contextual to native and social will play a significant role in Black Friday sales. With contextual advertising, you promote your products or services within the content's context. Native advertising takes the concept a step further by integrating your product or service into the content. Introduce your brand to new customers on social channels. 
Get Started Now to Capitalize on Black Friday Sales
Advertising online will play the most significant role in Black Friday sales this year. Get your campaigns started early so you can work out your attribution or tracking kinks.  You'll have your campaigns running and be ready to increase your spending when you see how well they are converting during the sales period. Don't leave anything to chance, prepare your budgeting to meet your KPI's and be ready to adjust spending between platforms to reward the vendors that send you the most converting traffic. 
The Benefits of Direct to Consumer Selling
The importance of direct to consumer (DTC) will grow this Black Friday as more people choose to buy directly from a brand instead of visiting stores where they risk exposure to the virus. Make sure you are in front of your shoppers – don't just guess at where they are – you need to find them all! After exhausting your Google, FB and Amazon budgets, try the open web. There are lots of platforms that can give you that incremental lift you've been looking for!
Extend your Reach This Black Friday
Display advertising attempts to drive people to stores where they can buy products. That works well during most years, but it may not have the desired effect during a pandemic.
Native, social and contextual ads can influence a wider audience interested in your products. Shoppers don't need to visit stores. Instead, they just click on the ad to start the purchasing process.
Native and Contextual Ads Can Go Viral and Increase Your Brand Loyalty and Love
In the lead up to Black Friday, people will start making decisions about how they want to shop. Will they risk going to stores and malls? Will they stay at home to shop online?
E-commerce sales have already shown steady growth. On Black Friday of 2018, consumers spent $6.2 billion on e-commerce shopping, representing a 24% growth from 2017.
Getting your DTC ads to go viral as soon as possible will cement them in the minds of buyers. Make the ads fun and informative so people will want to share them on social media. Given the amount of pandemic anxiety that many people are feeling, you might even use your ads to discuss the benefits of DTC shopping. The added safety and deep discounts that you offer for Black Friday will have the added benefit of increasing your brand loyalty and love.