Have you been thinking about starting your own online t-shirt business but just didn't know where to begin? It's happened to the best of us! Opening your own e-commerce store no matter what you're selling can seem quite daunting. But trust us, once you decide to go for it, you'll realize it's not as difficult as it may seem. Keep reading for a helpful guide to starting your own online t-shirt store.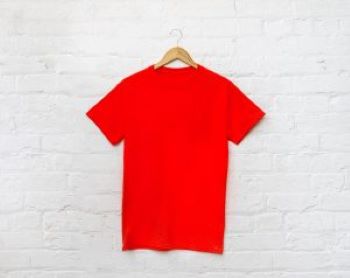 1. First, you'll need to choose an e-commerce platform to set up your online store. An excellent option is Shopify which is simple to use and ensures a fast and smooth set-up process. They even offer a 14-day free trial. Shopify has countless themes available to choose from, and they are easily customizable so that you can make your store reflect your brand's image. They also have pre-designed templates that are specifically designed for clothing and fashion companies.
2. Now, if you are looking to sell t-shirts online then you probably already have an idea of what you are going to sell. But remember, there's a lot of competition out there so you'll want to make sure you stand out. It's a plus if your t-shirts are comfy, trendy and uniquely designed!
3. Once you have your product inventory, it's time to create your online catalog. One crucial component is to include a detailed product description so that the customer is fully informed about the product. For a t-shirt store this should include:
4. A main part of your shopping feed is the product images. When uploading photos of your t-shirts to your website, you'll need to make sure they are high quality images and that the t-shirt itself is clearly laid out. You may also want to include photos of them being worn so that the buyer can see how the clothing piece fits. It's beneficial to indicate the model's height and the size they are wearing for reference.
5. A sizing chart is a definite must! When potential buyers are looking to purchase clothing such as t-shirts, they want to know precisely how it's going to fit. It's also a good idea to include size conversions from different countries. For example, a Women's size Medium could be equivalent to a U.S. size 8 and a U.K. size 12. Plus, it's helpful to include a description indicating if your products run small, big, or true to size.
Now that you're aware of all the essentials to set up your e-commerce store, there is no better time than the present to introduce your t-shirts to the world. Sign up with Shopify today to get started! Your next business endeavor is just a click away!