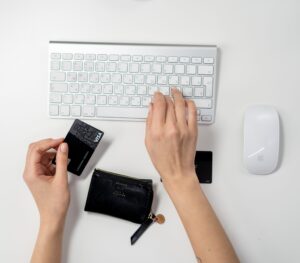 What is AOV?
Average Order Value, also known as AOV, is a key performance indicator that e-commerce stores use to understand their customers' purchasing habits by measuring average dollar amount spent each time a customer completes a purchase.
Now, how can you increase your AOV? Let's see three ways…
1. Free shipping over a certain cart value – everyone loves free shipping!
One of the easiest ways to increase your AOV is by offering your customers free shipping after a certain amount of dollars spent. For example, free shipping on all orders over $75. By implementing this offer, customers are more likely to spend more in order to save money on the shipping of their package, increasing your revenue and your average order value. Adding a reminder for your customers at checkout, letting them know that they qualify for free shipping will most likely encourage them to continue shopping on your e-commerce store in order to hit that minimum purchase amount.
2. Bundle deals, packages and gift sets, oh my!
Giving your customers the liberty and ability to select and create bundles of products with items of their preference would not only help in increasing your AOV but it'll also make your customers' experiences that much better by facilitating the decision-making process. Making pre-existing product packages and gift sets might encourage them to complete a bigger purchase rather than ordering single items. Especially, if they can end up saving money from buying the bundle rather than all the items individually.
3. Discounts for cart values over a certain threshold
Motivating customers to spend more on a purchase can be done by promising them a discount after meeting a minimum order amount. An example would be to offer customers a $10 discount after spending an amount of $85. This can also be done using specific order brackets by increasing the amount of discount as you increase the minimum order amount.
Sign up to run a campaign with SourceKnowledge and set up an exclusive-to-us coupon code for free shipping or for a discount as of a certain spend threshold, to help increase your AOV!