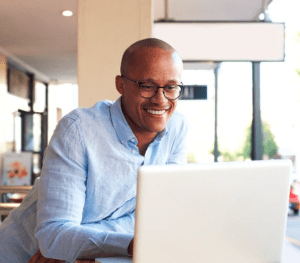 Maybe your business is new to Shopify. Or perhaps you've been selling on the e-commerce platform for a while and would like to grow your sales faster. Or maybe you've hit one of those pesky plateaus. Whatever the reason, you're looking for ways to be more successful on Shopify. We've got you covered! Here are some ways to boost interest in — and sales of — your products on one of the most popular e-commerce platforms in the United States:
Make it easy to shop your store on a mobile device
Three simple statistics will tell you just how important it is to have a mobile-friendly e-commerce site. 1.) 85% of Americans own a smartphone, according to Pew Research Center. 2.) More than half of all web traffic worldwide originates on mobile devices, according to Statista. 3.) By the end of the year, it's estimated that nearly 73% of all retail e-commerce transactions will be completed on a mobile device. Yet we've all seen how frustrating it can be to try and navigate some e-commerce sites using a smartphone. In today's world, your online store needs to be as easy to navigate on a smartphone as on a desktop computer.
Work on your customer retention
It's said that the cost of acquiring a new customer can be five times the expense of retaining an existing customer. It's true! Make sure you're treating your existing customer base right. Don't make the mistake of offering great promotions and/or discounts only to bring new customers in. Make sure you're rewarding your existing and loyal customers as well. You need to communicate with your existing customer base at a frequency that's just right — not too much or too little —and offer them relevant rewards that pique interest and that they can earn in a reasonable amount of time. Here are some Shopify apps that can help your business work on customer loyalty.
Compile and leverage an e-mail list
E-mail can be an effective way to help develop your online store — both from a customer recruitment and retention perspective. But we don't think buying e-mail lists is the way to go. Instead, think about collecting e-mail addresses from shoppers and those who visit your site and those who make purchases. Are you asking visitors to your e-commerce site for their e-mail address in exchange for something of value, like a discount or a chance to win a prize? Here are some other great ways to develop an effective e-mail list. It's also important to segment your e-mail marketing lists so that you can send customized marketing messages to existing customers as well as those who have expressed some interest in what you have to offer but haven't yet made a purchase.
Get the SourceKnowledge Shopping Ads app
With our free app, you can connect your Shopify store to SourceKnowledge — and power up your e-commerce business. We'll help you get more sales from in-market shoppers. We also can help your store generate incremental sales by extending your reach beyond Google, Facebook and Amazon. And we'll help you more effectively reach new shoppers who are actively looking for your products and retarget your cart abandoners. Our Shopify App will automatically add SourceKnowledge pixels to your store and generate a shopping feed from your catalog. It's available on the Shopify Marketplace and is part of the Best Shopify Apps collection. We've helped many stores access in-market shoppers on comparison shopping engines, channel-driven content sites, in-text ads, native placements, influencers and deal sites.
Showcase customer reviews/testimonials
Customer reviews are absolutely critical. Their value cannot be overstated. Shopify Product Reviews allows you to add a customer review feature to your products. This provides a way for your customers to engage with you, as well as each other, to encourage sales. It allows you to manage reviews quickly and easily and leverage them to help recruit new customers and to increase your Google search results. Whenever possible, use testimonials and photos of customers enjoying your product in your marketing messages. They're powerful ways to entice people to try what you have to offer and build a community of loyal customers.
Offer free shipping
There's just something about free shipping. In one study, 90% of consumers say free shipping is their number one incentive to shop online. Other studies show that consumers will search until they find the product they want to purchase offered by a merchant offering free shipping. Whenever possible, offer a free shipping option.
Be active on social media
Posting on social media (including the testimonials and photos of customers we mentioned before) can be a powerful way to develop your company's brand and increase your Shopify store sales. Social media marketing can help reinforce and enhance your efforts on Shopify and via e-mail. Facebook, Instagram and YouTube remain top choices for many brands, but which is right for your business? Do a bit of research and find out which types of social media channels are the most popular with your target customer base. Which sites are your competitors using? Asking yourself a few questions — and doing a bit of digging — can help you determine which sites are the best for you and your company.
If you're interested in ways SourceKnowledge can help you reach shoppers looking for your products on Shopify and beyond, Sign Up here to get started!