The coronavirus has affected all facets of our lives, and retail is no exception. Worldwide supply chain shortages, bottlenecks and shipping delays mean the closer we get the holidays, the harder it might mean for consumers to find gifts to place under their Christmas trees. Further complicating matters, government leaders and logistics experts project the issues to continue well into next year.
A flurry of spending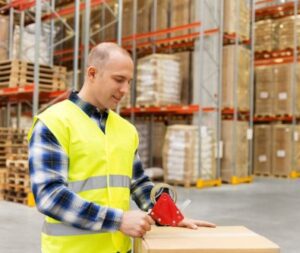 Even with perfect storm of factors impacting the supply chain, many retailers are gearing up for a strong holiday season. Consumers are expected to spend considerably, according to a report from retail and tech advisory firm Coresight Research, a research and advisory firm specializing in retail and technology. Coresight expects that consumers will likely spend as much as 10% more this holiday shopping season than last year.
That's good news for retailers, who suffered during the worst of the pandemic. Analysts from Coresight attribute the increase in activity to the onslaught of federal stimulus funds that bolstered many American households. Some people have portions of that money left to put towards holiday spending. Others are sitting on some reserves and tired of staying home, opting to loosen up the reins and spend their discretionary funds.
A mixed bag
Still, with this positive movement represents mixed feelings on the supply side. The quick rebound in demand has left processing plants, manufacturers and businesses struggling to maintain their footing. What's more, the coronavirus continues to affect factory operations in Asia and make transportation and logistics more costly. Meanwhile, this year's weather has reared its ugly head in the form of hurricanes and other storms that affect production.
The list of contributing factors to disruption in 2021 goes on. Capital infrastructure is outdated in many factories around the world. Shipping containers are in short supply. Semiconductors and critical raw materials are scarce. Ports are backed up, creating delays in getting consumers their goods. Employees taking early retirement and work-from-home setups have exacerbated existing shortages of essential workers, including truck drivers.
Finally, there's another variable operating in the background. Businesses say higher U.S. Postal Service shipping rates and a delivery slowdown will affect the customer experience. Some retailers will have to make a tough call: Do we make the free-shipping threshold higher? If so, what should that be?
All of this means that retailers are gearing up for a hectic few months. Some are leaning in to the challenge. That's to say, some retailers are better prepared for the demand than others. For instance, Target ordered earlier and in bigger quantities ahead of the holidays to ensure it was prepared for the influx of activity. Similarly, the giant Amazon said it's on track to ramp up hiring for warehouse and logistics jobs.
Is your business ready for this challenge? Sign up to run a campaign with SourceKnowledge and get a head start on making your e-commerce shop visible in as many ways as possible for both new and returning customers.