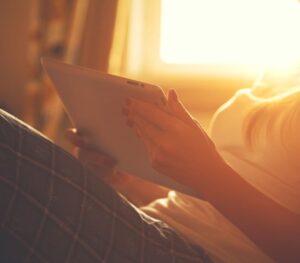 In the world of e-commerce, the path to purchase is often a long and winding road. It can involve days, weeks or even months, numerous online destinations, some offline conversations, and multiple electronic devices. A consumer, for example, may do some comparison shopping for a new television on his or her computer at work, talk to co-workers, friends, and family, check the company's social media accounts on their phone, consult online ratings/reviews on a tablet and make a final purchase using a laptop. Being aware of this multi-step and cross-device journey — and the psychology behind online purchasing decisions — can help brands make effective data-driven marketing decisions. Here are a few ways psychology plays into today's cross-device and oftentimes complex customer journey:
The path of least resistance
Easy is the name of the game. As humans, we're hard-wired to look for and take the easiest path to accomplish our objectives. That applies to the online path to purchase as well. Consumers today want a tailored and friction-free shopping experience that makes it easy to find items that match their preferences, identify deals/promotions on those items and use a rewards and checkout process that's super easy. If you make it difficult or frustrating at any point along the way, the consumer isn't likely to complete the purchase.
Brands must make sure the final checkout process is quick and easy. There must be no monetary or shipping surprises or snafus. A guest checkout process must be offered for those who don't want to create an account and it must be simple and pleasant. A variety of payment options must be offered, and upselling must be kept to a minimum.
Social proof
This psychological and social phenomenon explains why we adapt our behavior and actions based on what other people are doing and saying. When are interested in a product, we don't just purchase it. We look at what experts, celebrities/influencers, people on social media and friends and family have to say before we make the purchase. We also consult online reviews. In fact, it's estimated that nearly 90% of consumers trust online reviews as much as recommendations from friends/family. Oftentimes, the more expensive an item is, the more social proof comes into play, and we seek outside validation that we're making the right choice. Brands today must validate in multiple ways that their products and promotions are the right decisions for prospective and current customers.
Fear of Missing out
FOMO plays a big role in online purchasing decisions, and as a result, online marketing. There's nothing quite like seeing a lot of people taking advantage of a great deal on a highly rated product to prod an online shopper to act, and act immediately. Limited time offers and incentives to act promptly can help brands capitalize on FOMO.
Scarcity
Limited time deals with limited quantities of available products can generate the urgency to make an online purchase. In one study Studies have found that online stores that combined countdown timers with displays showing a limited inventory of products converted 9% better than those that didn't.
At SourceKnowledge, we're performance marketing experts. We help generate successful online marketing efforts outside of Google, Facebook and Amazon. Our advanced UI and tools can help your brand and your affiliate business reach greater levels of success.