Cookies allow you to access features that are fundamental to a web service. This could include your choice of language, shopping cart contents, or product optimizations. They are not personally identifiable. Broken down into its essential form, a cookie is a piece of data stored in your browser that simplifies interactions between the browser and whatever website you are on.
There are multiple types of browser cookies, including Session, Persistent, Secure, First-Party, and Third-Party, with the latter being the highlight here.
Third-Party cookies are generally slipped into your browser by an ad server. Advertisers (including Google) use cookies to follow you as you move around the web and are used to create a user profile with the intention of creating advertisements more suited to you. You'll notice these when a particular ad follows you around to different websites.
The vast majority of cookies serve a useful purpose, until you get to third-party cookies that instigated the "Cookie Wars", if we can call it that.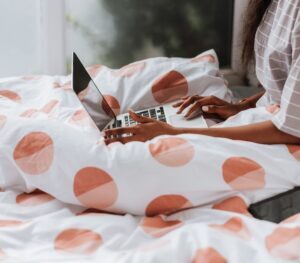 Why Are Third-Party Cookies a Problem?
One study found that around 82% of web traffic contains third-party cookies placed there by Google, and almost half of them are confirmed to be tracking you. That's around 40% of web traffic being tracked by Google alone using third-party cookies. And it is these cookies that inform the ads Google serves up. A solution for ads and websites to work in synergy is to build the ad into the context of the website in which they relate. Brand advertisers want their ads to appear in relevant places where their target audience is more likely to buy. Contextual ads are more relevant to the visitor and reflect positively on the brands serving them.
What Does a Cookie-Less Future Look Like?
Just about every browser and tech company on the planet is ready to move on from cookies. In 2017, Apple introduced "intelligent tracking prevention" to stop cross-site tracking by third-party cookies. Today, Apple's browser Safari also blocks most third-party cookies by default. The problem? Safari's browsing market share is less than 10%. Many other browsers have instituted similar tactics, but the one that matters is Google.
Fortunately, Google has decided to move away from third-party cookies as well, despite targeted ads being their core business. They now seek to offer a Privacy Sandbox that allows tech companies to call up only information related to the measurement of ad impact, but none of the personal details that might identify who you are. Advertisers would get targeting data only.
How does SourceKnowledge Fit into the Cookie-Less Future?
We use contextually targeted ads and have developed proprietary technologies that allow advertisers to add a greater level of sophistication to their campaigns without using third-party cookies. Our SmartBidder™ allows for a cookie-less and more streamlined experience. This technology detects and rewards traffic that converts automatically and in real-time, without a single third-party cookie involved.
Using SourceKnowledge, advertisers gain access to an intuitive self-serve platform that delivers highly converting traffic from our network of direct publishers for their performance-based campaigns.
Are you a performance-centric advertiser or affiliate ready to break out of the third-party cookie paradigm and blow out your sales on the open web? Book a demo today.